ZVEI
Representative of the interests of the most innovative industrial sector in Germany
The ZVEI is one of the most important industrial associations in Germany. It represents the interests of a high-tech sector with a very wide and extremely dynamic product portfolio.​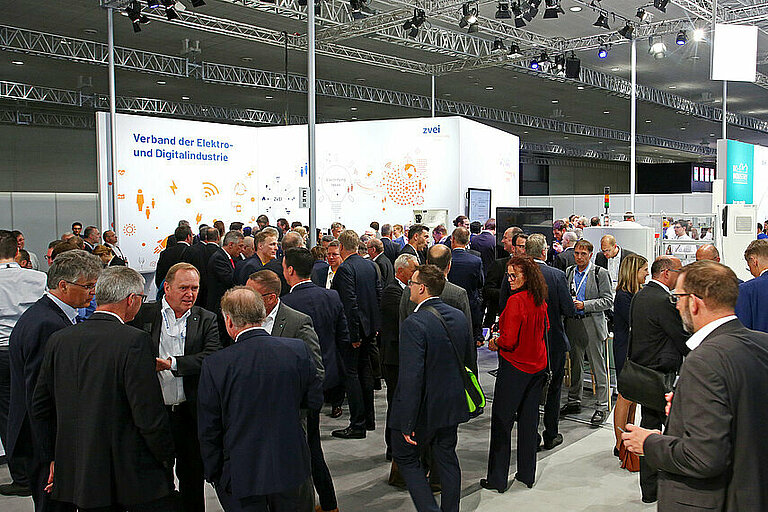 The ZVEI is committed to the common interests of the electro and digital industry in Germany and at the international level. This commitment is supported by the involvement of around 160 employees in the main office and about 5,000 employees of the member companies in an honorary capacity.
The pacemaker of progress
The basis of the association's work is the exchange of experience and views between the members about current technical, economic, legal and socio-political topics in the field of the electrical industry. From this exchange, common positions are drawn up.

With proposals on research, technology, environmental protection, education, and science policy, the ZVEI is a pacemaker of technological progress. It supports market-related international standardisation work.
Strong membership
Over 1,100 companies have opted for membership of the ZVEI. They employ around 90 percent of the employees and staff of the electrical industry in Germany. Its members include global players, medium-sized and family-owned companies.

The sector has 879,000 employees in Germany. In 2021 the turnover was approximately Euro 200 billion.